Business Stationery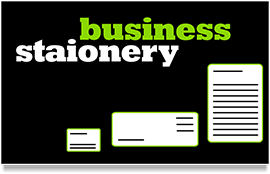 From SME's to the largest corporations, everyone requires business stationery, usually consisting of business cards, compliment slips and letterheads as a basic package, although there are several other items that can be personalised to your company , for example: NCR duplication sets, envelopes, various forms, desk jotting pads and address labels.
I can take your existing or newly designed logo and brand your stationery to produce a professional looking package on a comprehensive range of papers.
Please visit my portfolio page for examples of business stationery.