Branding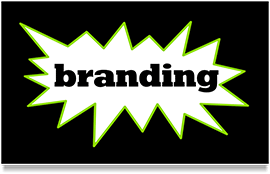 Branding is the name, term, design, symbol, or any other feature that identifies a company product, distinct from those of other companies. I recognise the value of logos to represent company brands or corporate identities and therefore immediate customer recognition.
It is important to spend time to create the ideal brand for your own company. Once your logo has been created, your company will compete in the market place with your own unique branding, which will attract a much wider, potential customer base.
I am always available to discuss your ideas and together provide solutions.
Please visit my portfolio page for examples of quality branding design.